Projekt Aerosol Arena Magdeburg / 2013 //////////////// Project Aerosol Arena Magdeburg / 2013
24. August 2012
Kategorien: Sozialkritisch / Socially critical, Wandbild / Mural
Im Rahmen eines Künstler- und Kultuausstausches besuchten Colorrevolution e.V. Mitglieder und aktive Streetartkünstler das Freiluft-Atelier e.V. in Magdeburg. Dieser Verein verwaltet ein einzigartiges Projekt in Deutschland. Er stellt Künstlern ein riesiges Fabrikgelände zur Verfügung mitsamt der nötigen Logistik wie Hebebühnen, Leitern, Sprühdosen, Fassadenfarben und Übernachtungsmöglichkeiten. Auf dem Mauerwerk dieser stillgelegten Fabrikhallen können die Künstler frei ihre Wandgemälder erschaffen.
Um dieses Projekt und den Freiluft-Atelier Verein zu unterstützen wurden 2 große Wandbilder von unseren Vereinskünstlern in Magdeburg erschaffen.
As part of an artist and cultural exchange, Colorrevolution e.V. members and active street artists visited the Freiluft-Atelier e.V. in Magdeburg. This association manages a unique project in Germany. He provides artists with a huge factory site including the necessary logistics such as lifting platforms, ladders, spray cans, facade paints and overnight accommodation. The artists can freely create their murals on the masonry of these disused factory halls. To support this project and the open-air studio association, 2 large murals were created by our association artists in Magdeburg.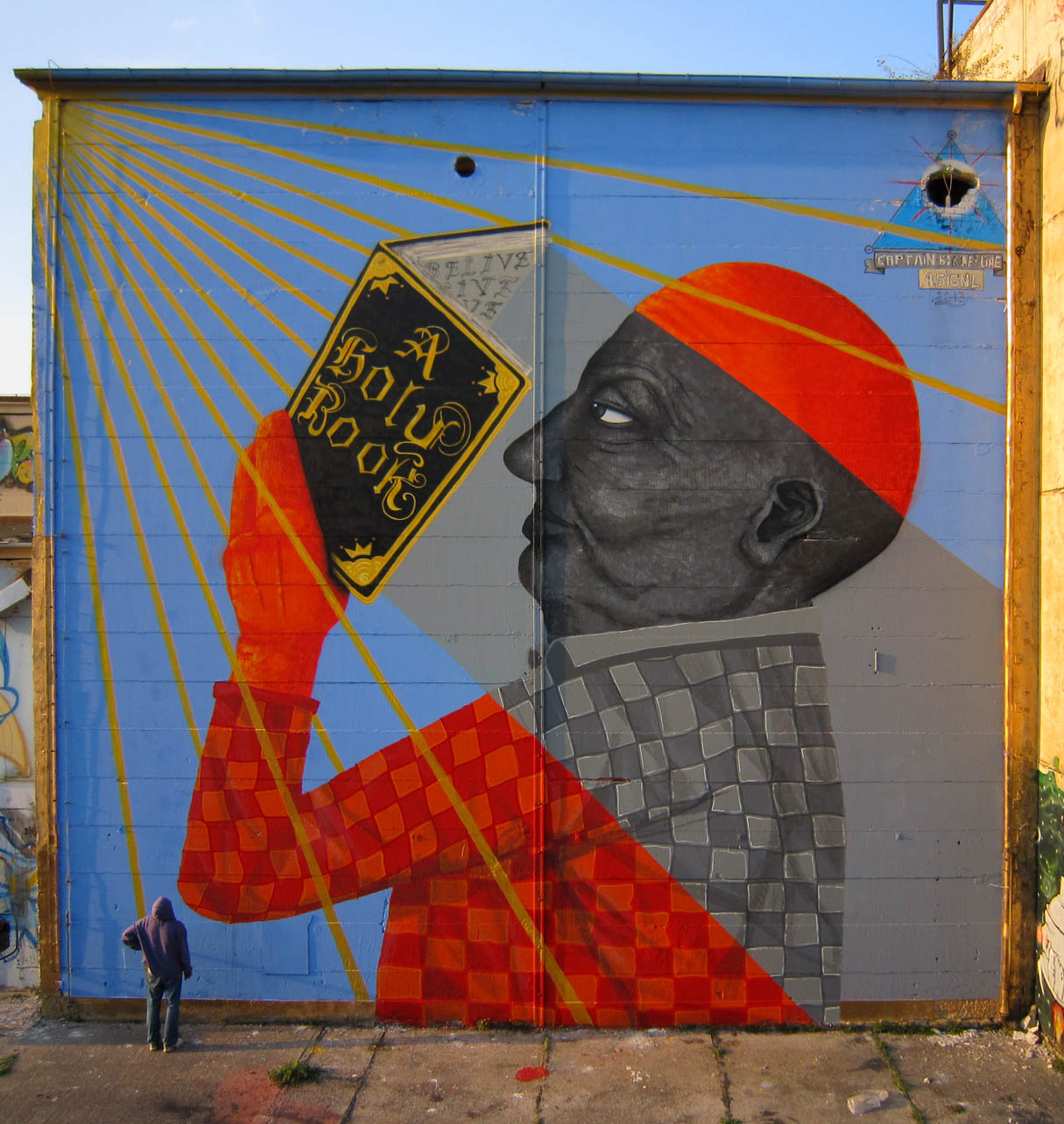 A.SignL / Captain Borderline Crew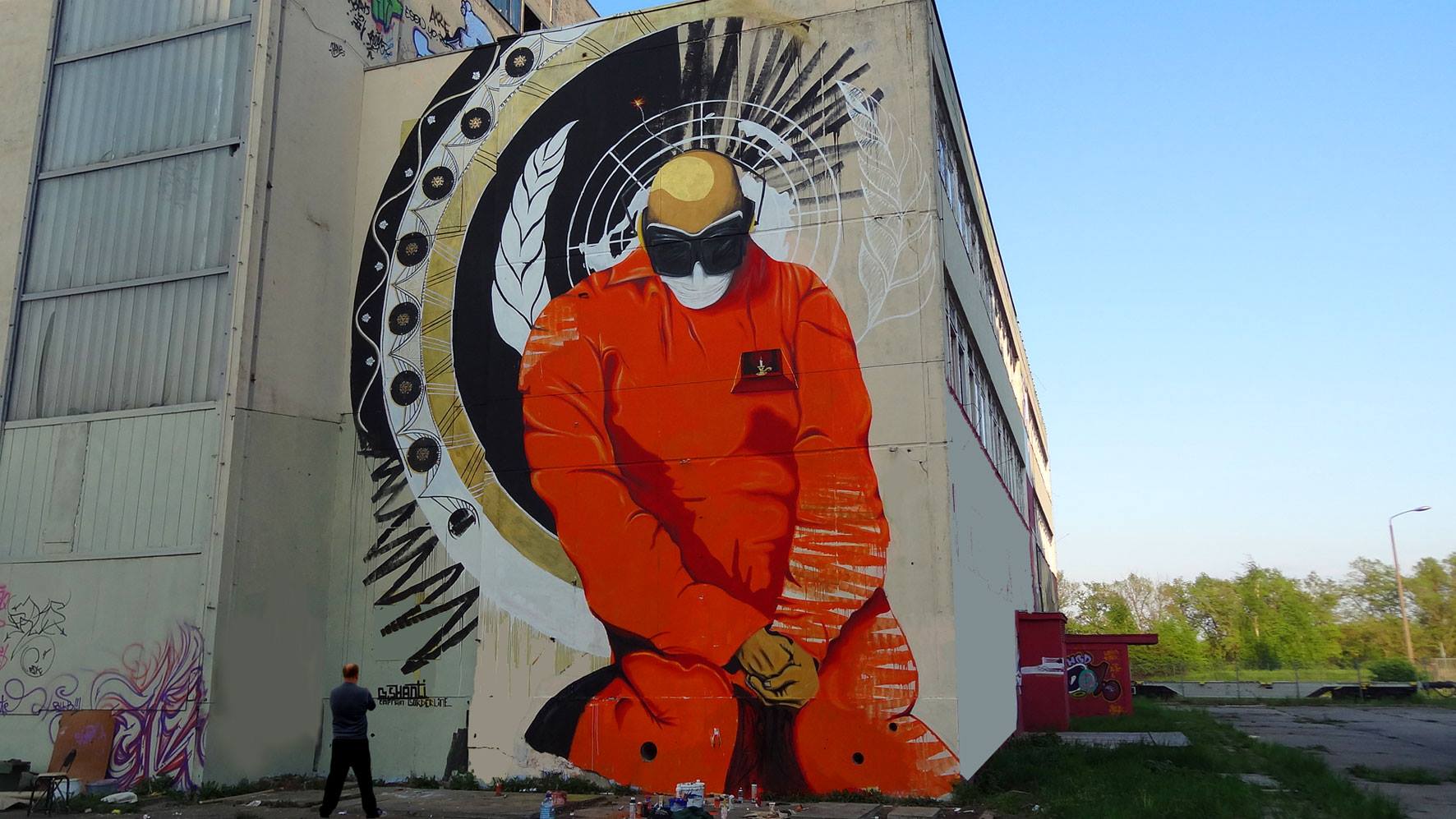 B.Shanti / Captain Borderline Crew